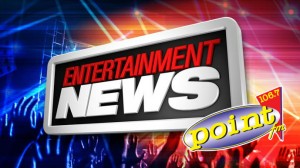 Fox Cancels 'American Idol'
After 14 long seasons, Fox is pulling the plug on the show that brought us Carrie Underwood, Kelly Clarkson, and Jennifer Hudson. "American Idol's" 15th season, which is slated to start January 2016, will be its last. The current crop of judges – Jennifer Lopez, Harry Connick Jr., and Keith Urban – are reportedly returning for the final run, which won't be so much a singing contest as a celebration of its past 14 singing contests. Fox will stage a "season-long celebratory event" in its last season alongside their search for "the final Idol superstar." Idol winners have combined for a total of 13 Grammys, led by Underwood's seven. However, the series hasn't discovered an award winner in nearly a decade.
Lindsay Lohan To Start Community Service Today
Having been warned by the court, Lindsay Lohan is scheduled to return to New York City to complete her remaining hours of community service today. A Los Angeles court ordered Lohan to do 125 hours of community service as part of her probation in February, due to her reckless driving case in 2012. She has completed nine hours and 45 minutes of her community service so far. Lohan was ordered to do the remaining hours of community service at a preschool in Brooklyn, Duffield Children's Center. deadline of the completion was set on May 28th. Lohan reportedly attempted to do the community service from her apartment by making Facebook posts for a local charity. The judge was not impressed.
Ellie Goulding, Lily Aldridge To Star In Taylor Swift Music Video
Ellie Goulding and Lily Aldridge will star in Taylor Swift's upcoming "Bad Blood" music video. The 28-year-old singer and 29-year-old model are among several celebrities who will appear in the project. Swift shared photos of Goulding and Aldridge as their alter egos, Destructa X and Frostbyte, on Instagram. Actresses Zendaya, Lena Dunham and Hailee Steinfeld, singers Hayley Williams and Kendrick Lamar, and model Gigi Hadid are also confirmed as Cut-Throat, Lucky Fiori, The Trinity, The Crimson Curse, Welvin Da Great and Slay-Z, respectively. "Bad Blood" hails from Swift's fifth studio album, "1989," and is reportedly about the singer's unfriendly relationship with fellow pop star Katy Perry. Swift will debut the  video for the song at the 2015 Billboard Music Awards on May 17th.
Grammys Return To Staples Center
The 58th Annual Grammy Awards will return to Los Angeles' Staples Center on February 15, 2016, marking the first time the show has ever taken place on a Monday. The Grammys will be broadcast on the CBS Television Network. The eligibility period for the 58th Annual Awards is October 1, 2014, to September 30, 2015.