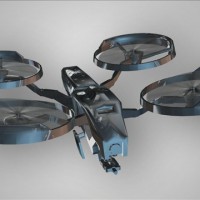 SIOUX FALLS, SD (WNAX-AM) — This week the Federal Aviation Administration announced rules that will allow the use of drones commercially, including agriculture. The regulation limits small commercial drone operations to daylight hours, and requires operators to get certified every two years. South Dakota farmer Kevin Scott uses a drone on his farm.

He says FAA still needs to clarify some of the requirements for drones.

The proposed rule which has a 60-day comment period, also allows commercial drones weighing up to 55 pounds to fly during daylight hours, lower than 400 feet in the air, within sight of the operator. Scott says that's a very large drone and it has several potential uses.

Scott says most of the drones are so small it's very difficult to keep them within line of sight. He says some operators try to use a video screen to track them but the proposed rule requires they remain in sight of the operator. Scott says about 75 percent of the drones in South Dakota are intended for agricultural use.