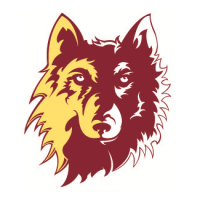 ABERDEEN, S.D. (HubCityRadio.com) – Northern State is currently looking to fill the position of assistant wrestling coach. Josh Nolan left the squad about two weeks ago, according to NSU Athletic Director Josh Moon.
Moon said the vacant position would be a great opportunity for someone wanting to be involved with a program on the rise. Northern suspended its program for a brief period a year ago, before reinstating it and hiring Rocky Burkett as head coach.
Moon would like to fill the assistant coach position in the very near future. The Wolves, who announced another recruit this week, continue to add members to the squad and Moon is excited about the direction in which the program is headed.