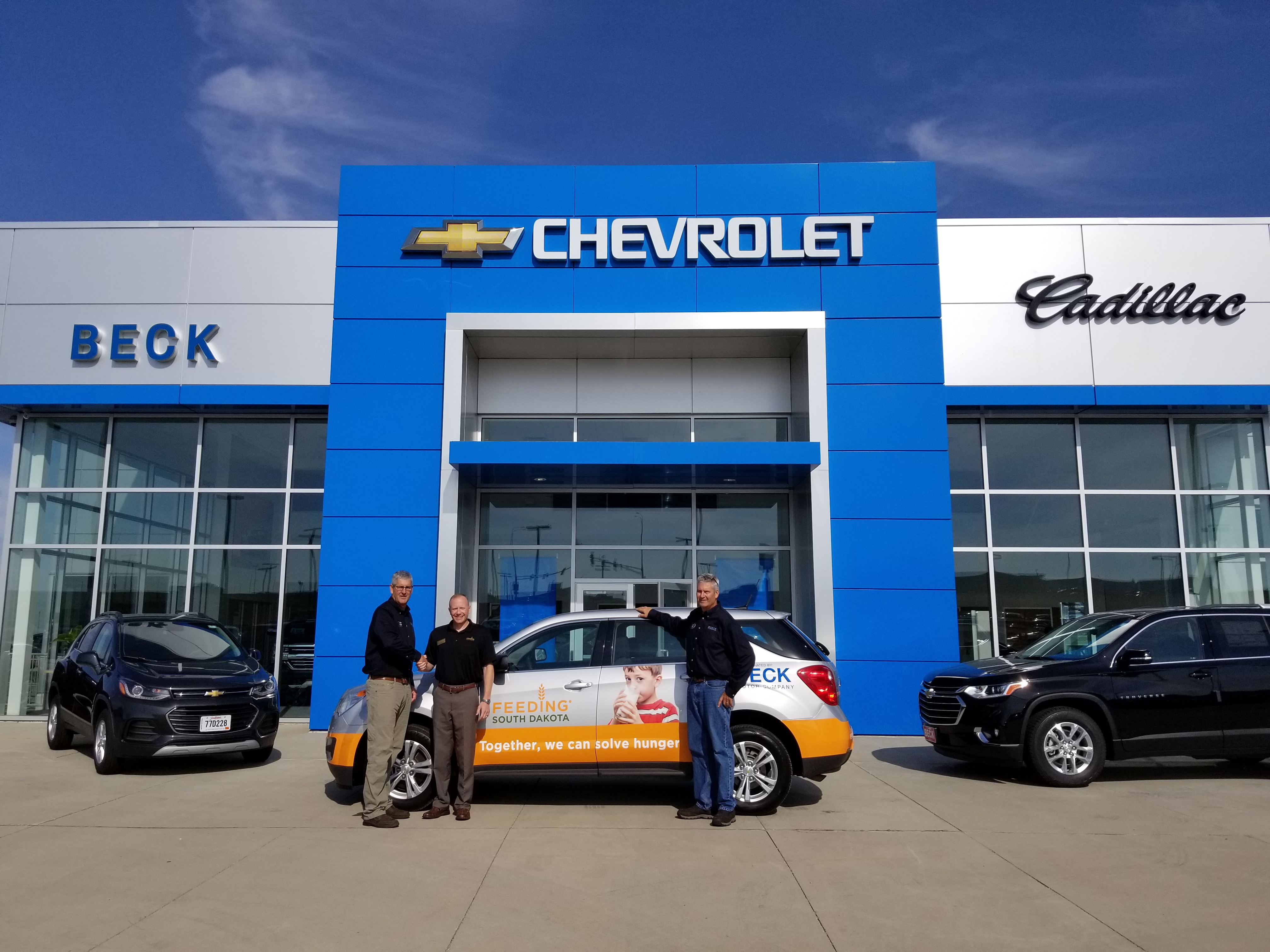 PIERRE, S.D. (Press Release) – Feeding South Dakota is dedicated to eliminating hunger. To effectively accomplish that mission in central South Dakota, several programs are deployed including the Mobile Food Pantry, Commodity Programs, and Food Banking. These programs are all used, in conjunction with nearly 100 feeding programs, to provide more that 1.3 million meals in hunger relief to food insecure families in Pierre and across all of central South Dakota.
A vital part of Feeding South Dakota's mission includes more than 20,000 miles of travel annually in and around Pierre and central South Dakota as well as western South Dakota. To help with this travel, Beck Motor Company in Pierre is donating a 2012 Chevrolet Equinox. This donation will not only help Feeding South Dakota eliminate prior expenses used for rental vehicles, but will also expand Feeding South Dakota's ability to more consistently reach all areas of central South Dakota.
Beck Motor Company has a history of helping those who are hungry in the community, and has partnered with Feeding South Dakota the past three years to provide Thanksgiving meals to families in need.
"Beck Motor Company is grateful for the continued support we have received from the residents of central South Dakota and we see this as an opportunity to give back to our extended community. We feel fortunate to be able to make this donation of a Chevrolet Equinox to Feeding South Dakota and know it will be put to good use," said Trace Beck, Beck Motor Company.