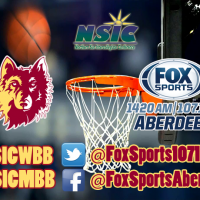 ABERDEEN, SD (NSUWolves.com) – NSU Head Coach Curt Fredrickson and Associate Head Coach Paula Krueger announced the signing of Sydney Johnson for the 2018-19 season on Thursday. Johnson, a native of Hillsboro, WI, will join November signees Zoe Hardwick (Eden Prairie, MN), Sydney Stofferahn (Dell Rapids), Lexi Wadsworth (Hayti), and Mandee Williamson (Newell).
"We are excited to welcome Sydney to our program for the 2018-19 season," noted Krueger. "She brings some much needed length and athleticism to our perimeter game."
Sydney Johnson is a 5'10", guard out of Hillsboro High School. She was a 4-year starter and 2-year team captain for the Tigers. Johnson averaged 22 points, 5.3 steals, 4.5 rebounds, 2.0 assists, and 1.5 blocks per game. She totaled 499 points as a senior, shooting 40 percent from the arc and 74 percent from the foul line. Johnson was a 4-time all-conference selection, 4-time team MVP, and the 2017-18 Scenic Bluffs Player of the Year. She is the all-time leading scorer at Hillsboro with 1,335 points, and holds single game school records in points (33) and steals (13). In her four seasons, the Tigers were the 4-time region qualifiers, 3-time region champions, 3-time section qualifiers, and section finalists. Johnson is also an all-conference member of both the volleyball and softball teams.