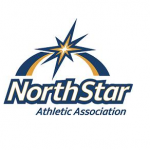 MADISON, SD (PlayNorthStar.com) – The North Star Athletic Association is continuing efforts to be a leader in student-centered experiences for student-athletes with the formation of the North Star Board of Student-Athletes (BOSA).  Each North Star institution will have two (initially one) student-athletes as committed representatives who want to continually improve the experience of being a student-athlete and to assist the conference office.
North Star Commissioner Cory Anderson is eager to see the benefits that the Board of Student-Athletes will bring to the conference.  "Involving the perspective of the student-athletes will bring great value to our committees as we plan for the future.  Their engagement will enhance the student-athlete experience across the conference," Anderson stated.  NSAA BOSA members must be of at least sophomore class status and must be eligible for competition.
Each spring, select BOSA representatives will be invited to attend the North Star Athletic Association Summit where they take part and meet with administrators to discuss national and North Star legislation.  The BOSA program encourages student-athletes to become involved in the community.  The student-athletes participate in a number of different activities designed to help solidify their image in the community and to reach out to the people who support them at their competitions.
Heidi Huebner, from Viterbo (WI) University, will be the inaugural chair and will lead the development of the BOSA.  Huebner is a current member on the NAIA Council for Student-Athletes.  Other members of the inaugural North Star BOSA include Brianna Stagge-Bellevue (NE) University; Darrian Gibson-Presentation (SD) College; Elisabeth Tramm-Waldorf (IA) University; Joelle Ertl-Mayville State (ND) University; Keera Stookey-Dickinson State (ND) University; Lindsey Vogl-Dakota State (SD) University; and Marc Wagner-Valley City State (ND) University.