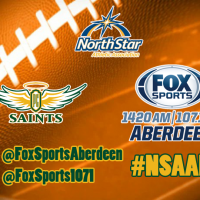 ABERDEEN, SD (PCSaints.com) – Presentation College Assistant Football Coach Blake Mudd will travel east to take part in the 2018 Marine Corps Coaches Workshop at the Marine Corps Base Quantico in Virginia.  The four-day workshop will be held from May 16-19 with the primary targets for participation are college athletic coaches from around the nation.
The purpose of the Marine Corps Recruiting Command Coaches workshop is to provide selected coaches an opportunity to learn how Marine Officers are recruited, screened and developed into leaders. The workshop also assists coaches in gaining an understanding of Marine Corps' leadership traits, principles and small unit leadership; something they can take back to with them in order to foster a cultural of leadership among their student-athletes.
The four-day workshop provides coaches to partake in activities to help develop meaningful relationships that increase their understanding of the Marine Corps in order to better educate their student-athletes. Some of the activities include morning motivational runs and meetings, leadership reaction courses, obstacle courses, martial arts demo and practical application, combat lifesaving demos, and leadership briefs.