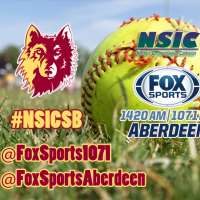 ABERDEEN, SD (NSUWolves.com) – The Northern State University softball program is set to host camp on Sunday, August 12th from the Moccasin Creek Softball Complex. The camp will run from 1-4p and is open to all school aged girls through high school.
Cost of the camp is $30 per participant. Camp is run by the NSU coaching staff including head coach Jenny Fuller and assistant coaches Brad Fuller and Jordan Petersen, as well as current Wolves student-athletes. Camp includes a hitting, pitching, and defense segment. Campers are reminded to bring glove, bat (if applicable), helmet, water bottle, and 11 inch softball for all 10u participants.
To register, visit NSUWolves.com to fill out the registration sheet.  For more info, contact head coach Jenny Fuller at jenny.fuller@northern.edu.