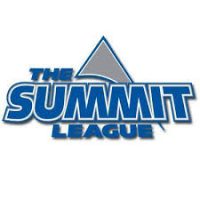 VERMILLION, SD (GoYotes.com) – The Univ. of South Dakota has placed 211 student-athletes on The Summit League's Academic Honor Roll. The Coyotes led the league in the number of student-athletes on the honor roll for the second-straight season.
USD women's track and field (59), women's cross country (22), men's swimming and diving (16), women's basketball (11) and women's tennis (8) led the league in total numbers in their respective sports. South Dakota's 211 total student athletes was followed by South Dakota State's 194 and North Dakota State's 157 on The Summit League's Academic Honor Roll.
To be eligible for the league's academic honor roll, a student-athlete must have above a 3.20 grade-point average for the academic year awarded and have used a season of competition in the sport in which the student-athlete is nominated.
The list of regional high school grads that made the list for the Coyotes includes… Chloe Lamb (WBB, Freshman from Onida), Hannah Tietjen (Swimming & Diving, Freshman from Milbank), Macy Heinz (T&F, Freshman from Ipswich), and Alli Lake (T&F, Senior from Gettysburg).