HOW TO LISTEN ON YOUR COMPUTER OR LAPTOP

Click the headphones logo under your favorite Hub City Radio station to listen on your computer or laptop!
*Note these links DO NOT work in mobile.  You must download the app to listen in mobile on your smart device.
---
HOW TO LISTEN ON YOUR TABLET OR SMARTPHONE
*NOTE* Click the photo for a better view
Open a browser (Chrome on Android or Safari on Apple).  Visit HubCityRadio.com.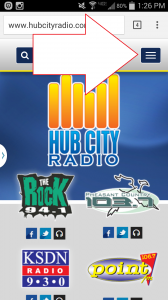 Click the button in the upper right hand corner (See photo above).  This is our drop down menu.  You can access all the link that Hub City Radio has to offer through this button.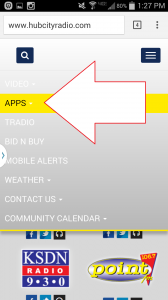 Now click on apps (See photo above).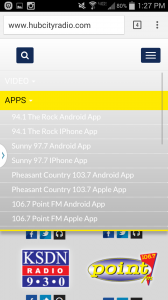 Now choose what stations app on the appropriate device you would like to download (See photo above). If you have an Apple product, make sure you chose to download the Apple App.  If you have an Android product, make sure to choose to download the Android App.
*NOTE* You might have to enter your Google or Apple name and password to complete the next step.  While Hub City Radio apps are free to download, standard data rates apply so make sure you are connected to WIFI.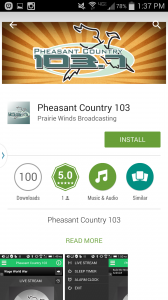 In Android, a new window will pop up.  Just click the green install button.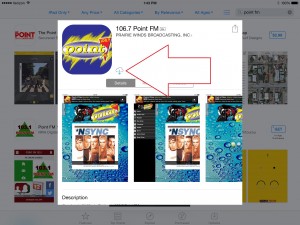 In Apple, a new window will pop up.  Just click the cloud button
Now when ever you want to listen to your favorite radio station, just click the app on your phone! Again, standard data rates to apply when you are listening to a Hub City Radio app so make sure you're connected to WIFI.